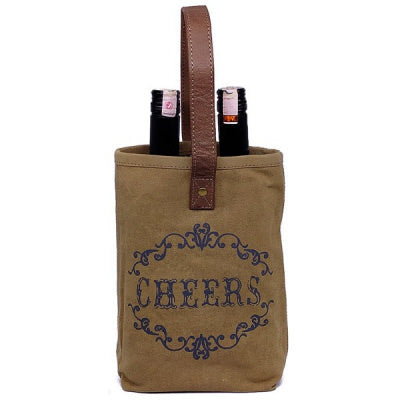 Cheers 2-bottle Wine Tote
Mona B "Cheers" canvas wine bag is a great conversation starter that makes a great gift for wine lovers.


Mona Bhatia is a dedicated creative designer who is passionate about genuine style that doesn't compromise when it comes to environmental impact. The Mona B brand reflects Mona's name and philosophy, and the company is built on her values: independence, adventure and environmental responsibility.