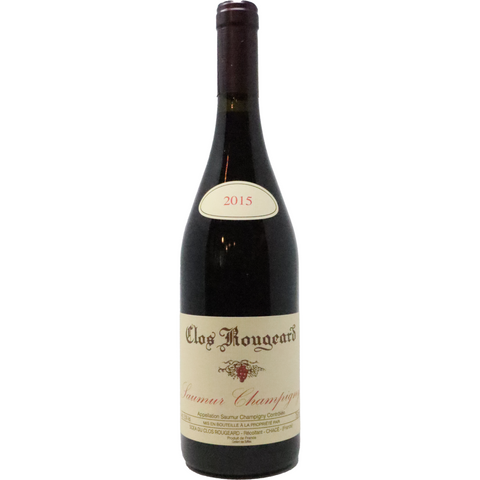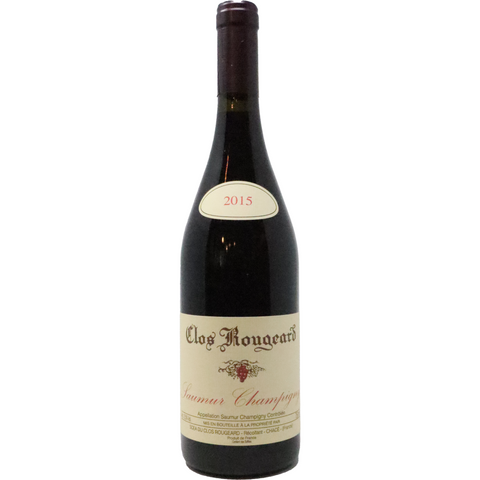 2017 Clos Rougeard Saumur-Champigny "Le Clos", Loire Valley, France
This Saumur-Champigny is crafted from a blend of grapes from several clay and limestone plots, and some that are sandier. This wine typically preserves the crisp fruitiness of the Cabernet Franc with hints of floral notes.
ABOUT THIS WINE
Le Clos comes from 10 small parcels spread over three communes. The total represents about 4.5 hectares of vines. Some of the barrels from Les Poyeux or even Le Bourg can be added to this blend if they are not deemed qualitative enough (the former much more common than the latter).
Interestingly, though this wine is widely known as Le Clos and it is marked on the cases it ships in, Le Clos is not written on the label.
Grapes are destemmed then macerate for five weeks with submerged cap and pump-overs before continuing fermentation and aging in barrel with no additions of S02 until bottling. The wine typically sees a 18-24 month élevage in barrels of two to four wines.
ABOUT THIS PRODUCER
Clos Rougeard is an esteemed wine estate in Saumur-Champigny near the village of Chacé in the Loire Valley. The estate was taken over by Bernard and Charly Foucault in 1969, but had been in their family since 1894. Clos Rougeard has become famous as a cult producer because of the high quality and extremely limited release of its wines – around 2500 cases annually. All of its wine is sold by allocation only, mostly to restaurants, and very little outside of France. Clos Rougeard produces only four wines: a single white wine from 100-percent Chenin Blanc called Saumur Blanc Breze, and three 100-percent Cabernet Franc reds – Saumur Champigny Le Clos, Les Poyeux, and Le Bourg. Terroir and history are especially important to Clos Rougeard.