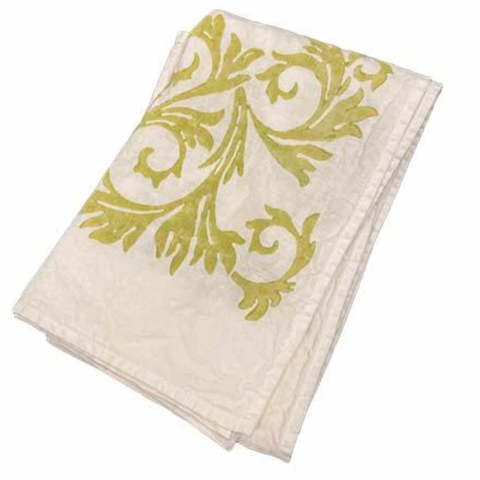 BERTOZZI - Acanto Pistacchio Kitchen Towel 22x27
Lightweight 100% Italian linen napkins hand stamped by Bertozzi with unique designs. 20x20 inch size. 100% natural crumpled linen machine washable no need to iron.
Since 1920, family-owned Stamperia Bertozzi, has been creating the most beautiful linens using traditional block-printing techniques that are passed down from generation to generation. Based in Northern Italy, a team of 20 artisans use hand-carved pearwood stamps and vegetable dyes to create these durable and environmentally friendly fabrics.
20" x 20"
100% Linen
Handprinted in Italy