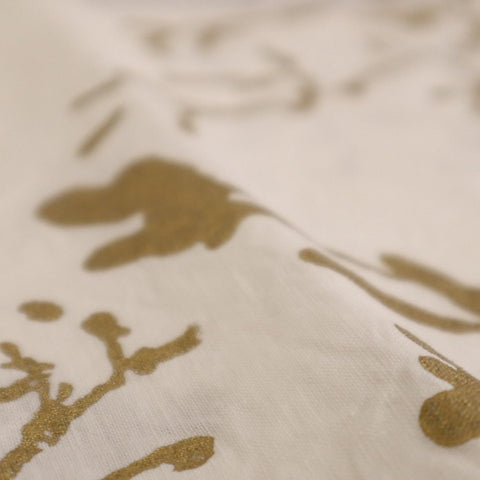 BERTOZZI - Rami Gold Napkin 20x20
Light weight 100% Italian linen towels hand stamped by Bertozzi with unique designs . These exquisite towels are versatile for drying dishes, fine glassware and also as hand towels.
Family-owned since 1920, the collective of Bertozzi artisans are skilled in the traditional Italian block-printing method. They design numerous original motifs and use color recipes that are well-kept family secrets. Situated in the northernmost hills of Italy, the workshop concerns itself with environmental sustainability by operating completely on solar-based power. The result of their efforts are linens and ceramics layered with distinct brayer lines and brush strokes in a rich variety of colors that suit all seasons and occasions.
Napkins:
Materials: 100% Linen
Size: Approx. 20" x 20"
Care: Machine Wash Hot or Dry Clean; Do Not Bleach
Origin: Handmade in Italy