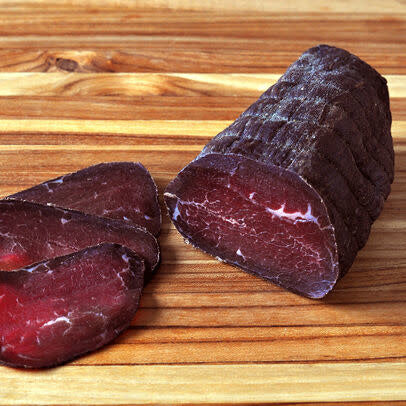 D'Artagnan, Wagyu Bresaola, 2.5oz Sliced
Wagyu beef bresaola, made from beef raised humanely, with no antibiotics or hormones. This Italian-style charcuterie is hand-crafted and dry-cured with simple ingredients - nothing but beef, salt and spices. No nitrates or nitrites added.
Serving Tips: Our Wagyu Bresaola is a decadent offering on a charcuterie board. Using a very sharp knife or a meat-slicer, cut paper-thin against the grain. You can add a light drizzle of extra-virgin olive oil to bring out its flavor. In Italy, bresaola is often served with a soft cheese, like Robiola, as part of an antipasti course.