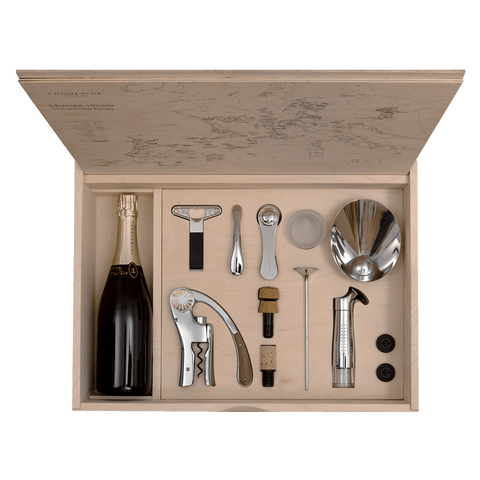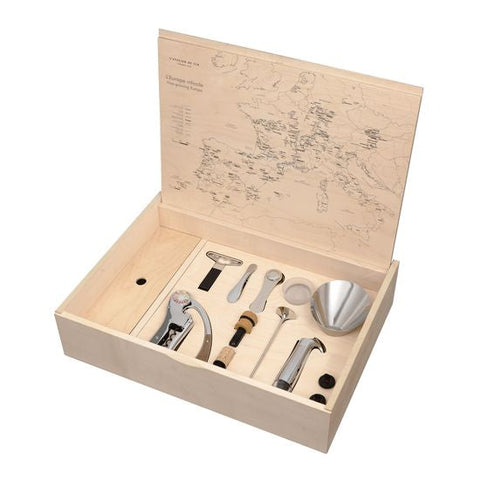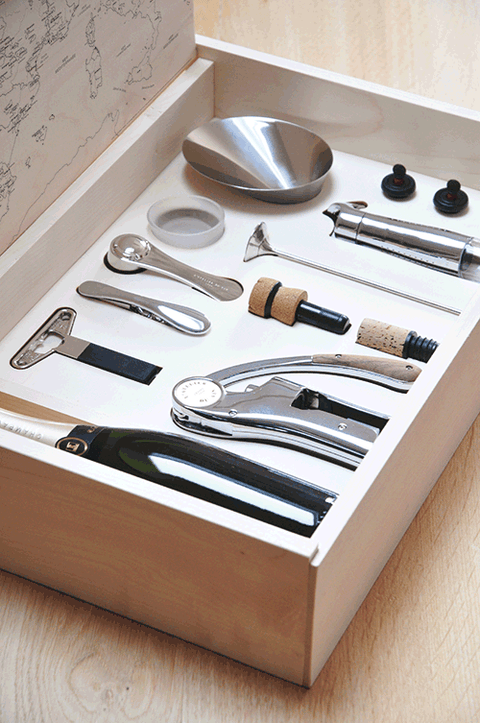 L' Atelier Du Vin Oeno Box Connoisseur 1
Gift set and wine accessory set.
Iconic tools of L'Atelier du Vin for opening, serving and preserving still and sparkling wines in an attractive wooden gift box.
1 Oeno Motion® Wood, 1 Bilame Chromed, 1 Chromed metal Garçon®, 1 Cork Opener, 1 Wine Thermometer, 1 Developer® Universel, 1 Bubble Cork1 Cork stopper, 1 Gard'Vin® ON/OFF metal, 2 ON/OFF stoppers. Box: maple solid wood and birch plywood.
*Bottle of wine not included. A brochure on the products sits where the wine is if wine is not purchased separately.