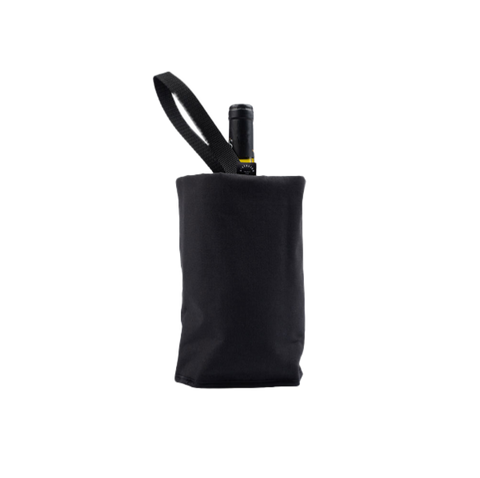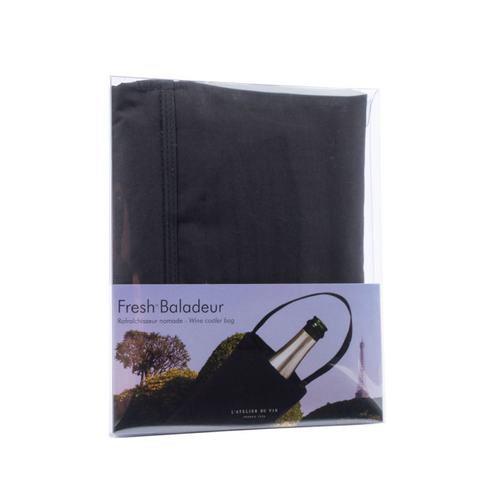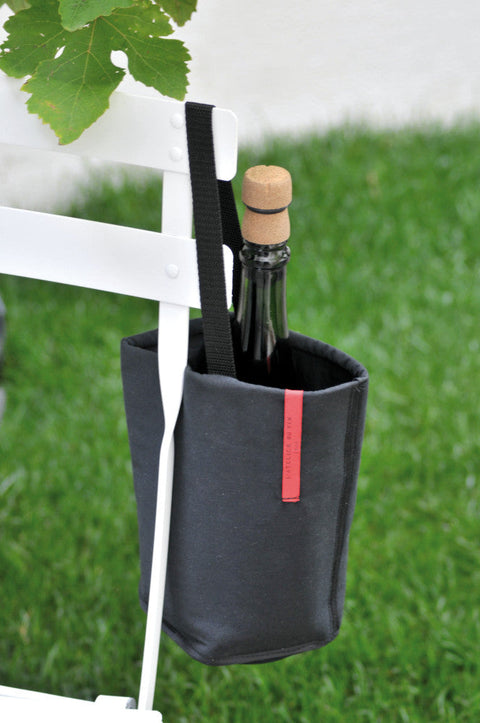 L' Atelier Du Vin Fresh Baladeur Noir
Black wine cooler and bottle holder
Freshness to go! The Fresh coolers dress white wines, rosés and champagnes with a chic chill; stored in the freezer, they are always ready to use.
Equipped with a handle and a neoprene bottom, the Fresh Walkmans facilitate service at the table or outside, and travel easily. Outer: 100% cotton. Interior: Polyester. Internal: certified food-grade, non-toxic and eco-friendly eutectic gel.