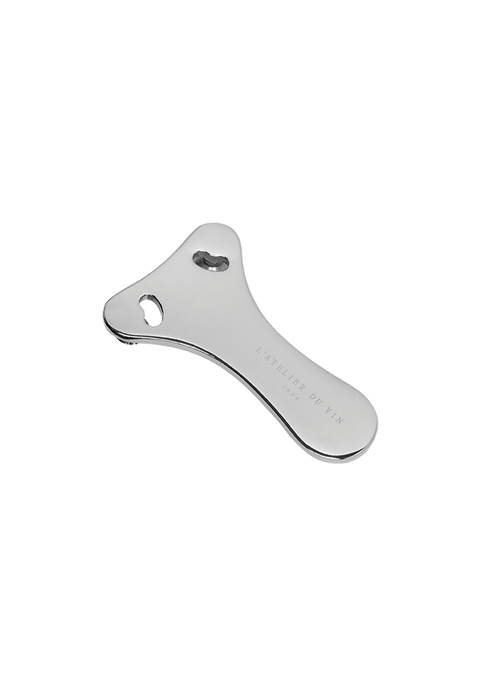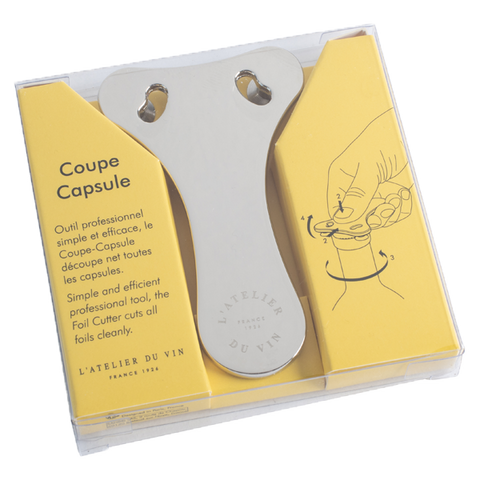 L'Atelier Du Vin Coupe Capsule - Foil Cutter Metal Chrome
Foil Cutter for wine bottles.
Simple and efficient professional tool, with its two circular hardened steel blades, the Foil Cutter cuts all foils cleanly in one simple movement.
There are 7 units left in stock.
ABOUT THIS PRODUCT 
 Its two small holes allow you to verify the tool's right position upon the foil during the cutting process.• Its handling can be made by pressing the up side whether with the index or with the thumb.
ABOUT THIS PRODUCER
"The story of L'Atelier du Vin is inextricably linked to the history of my family.
It all began in the first half of the 1900s with the highly creative and skilled inventors of the "Sanbri" corking device – a play on "no broken glass" in French – and a rotary bottle washer. Originally hailing from France's Champagne region, our family has cherished the rituals around wine through three generations. We know just how special it is to savor a fine wine in good company. And I am passionate about sharing l'art de vivre le vin à la française – the art of enjoying fine wine, the French way – with wine lovers across France, Europe and the world by designing highly technical, excellent quality tools. I suppose you could say that L'Atelier du Vin is the hallmark of what brings my family together." - Georges Richard, Chairman and Chief Executive Officer