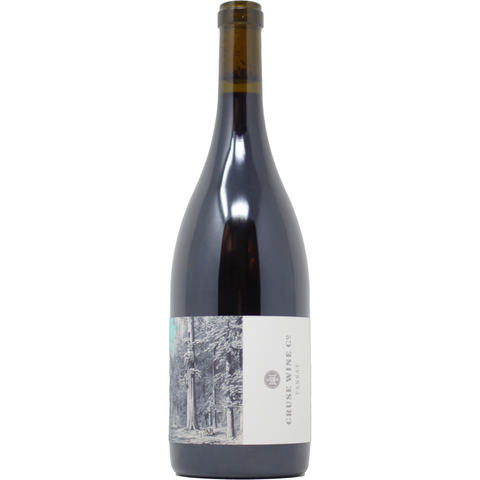 2018 Cruse Wine Co Tannat "Alder Springs", California, USA
Forget everything you might know about Tannat with this one. The legendary, high elevation Alder Springs Vineyard yields the most sultry, dark fruited and elegant version of this grape you'll ever taste!

Cruse Wine Co. was an opportunity for Michael to showcase fruit driven and satisfying wines that are pleasurable, but seriously balanced and unapologetically California. The North Coast is near and dear to Michael, so he chose to focus on sites within the Napa Valley and Sonoma County to create his special wines. The one thing he didn't want to do was to create another Pinot Noir or Cabernet, instead he found inspiration in varieties such as Valdiguie, Tannant, Carignan and St Laurent.
The flagship wine of Cruse Wine Co. is the red blend Monkey Jacket (the name inspired by an old, British sailor song). This wine embodies all the things Cruse Wine Co. is meant to be, as it's a blend of Valdiguie, Carignan, Tannat, St Laurent and mixed field blend reds and provides incredible drinkability with brightness and ample structure. In addition to Monkey Jacket, Michael also makes small lots of single vineyard varietal wines from Valdiguie, Tannant, Syrah, Carignan and Chardonnay.