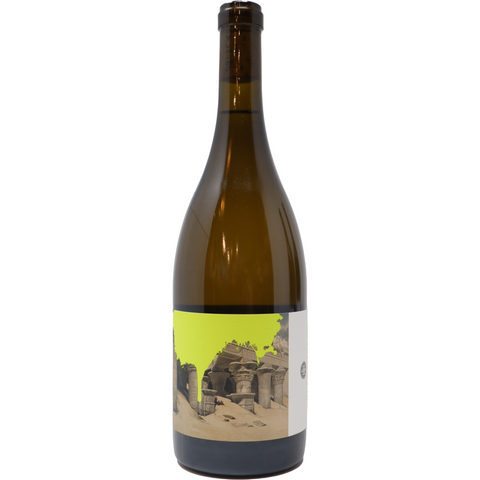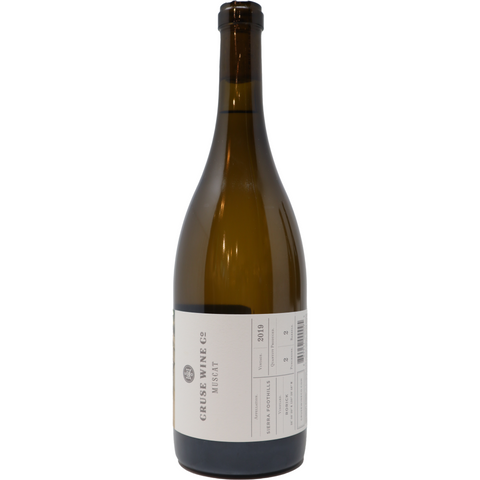 2019 Cruse Wine Co ''Rorick Heritage'' Muscat, Sierra Foothills, California, USA
The wine has a nose of 'Hi-Chew' candies, melon, tangerine, lychee, and jasmine. The palate has intense minerality for the variety, herbaceous and earthy. The finish is long and weighty, indicative of the elevation and concentration in the grapes.
ABOUT THIS WINE
This wine comes from a unique site high in the Sierra Foothills just outside of the town of Murphys. The vines come from a block of Muscat planted in the mid-90s, planted in the rocky schist soils that the vineyard is known for.
ABOUT THIS PRODUCER
Michael Cruse was born and raised in Northern California and prides himself on producing wines that are unabashedly Californian and inherently delicious. Michael came to the wine business through his love of science. His moment of enlightenment was attending a lecture at Cal Berkeley by none other than Terry Leighton of Kalin Cellars! Michael was able to envision a path where his deep knowledge and appreciation for science could take him into the world of wine.
This path led Michael to several positions in order to really learn the basics, including stints in the cellars of Sutter Home winery before to eventually moving on to Merryvale in Carneros where he would work his way up to becoming the assistant winemaker. After several years of working for others, Michael felt the pull to strike out on his own and to create wines that reflected his vision and admiration for California. Michael set forth with a few partners to set up shop in an industrial warehouse in Petaluma where he built a custom crush facility and launched his Champagne inspired sparkling wine project, Ultramarine, in 2008.
Michael followed-up Ultramarine with the creation of Cruse Wine Co. in 2013. Cruse Wine Co. was an opportunity for Michael to showcase fruit driven and satisfying wines that were fresh and pleasurable, but still remained serious at the same time. Again, being unabashedly Californian. The roots of the North Coast run deep with Michael, so he chose to focus on sites within Napa, Sonoma, Mendocino and Contra Costa Counties to create these special wines. The one thing he didn't want to do was to create another Pinot Noir or Cabernet, instead he found inspiration in varieties such as Valdiguie, Tannant, Carignan and St Laurent.