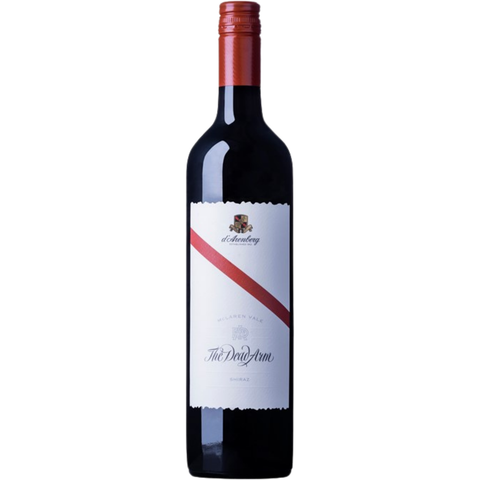 2017 D'Arenberg "Dead Arm" Shiraz, McLaren Vale, Australia
This wine will have you second guessing as it skips between red fruits and lifted spice notes on the one hand to more brooding, dark, ashen, earthy aromas on the other. Plum, blackberry, liquorice and spice entwine with a raft of dark, earthy notes.
There are 6 units left in stock.
ABOUT THIS WINE
Small batches of grapes are gently crushed and then transferred to five tonne headed down open fermenters. These batches remain separate until final blending. Foot treading is undertaken two thirds of the way through fermentation. The wine is then basket pressed and transferred to a mixture of new and used French oak barriques to complete fermentation. The barrel ferments are aged on lees, there is no racking until final blending and no fining or filtration.
ABOUT THIS PRODUCER
d'Arenberg is one of the famed producers of Australian Shiraz and other Rhone varieties that have historically defined the region. A century on, their vineyards have grown to some 450 acres in McLaren Vale, including Shiraz dating back to d'Arenberg's first plantings in 1912, and nearly one-third of McLaren Vale's old bush-vine Grenache. Fourth generation winemaker, Chester Osborn, recently converted all of the family's vineyards to organics and biodynamics and moved to solar energy in the winery. All the while, in terms of winemaking, not much has changed--all the wines are basket-pressed, the reds foot-trodden during fermentation; everything is done in small batches, leading to an impressive array of bottlings every year, each showing a different facet of McLaren Vale terroir. We are impressed with the high quality and depth of flavor that d'Arenberg is able to produce.