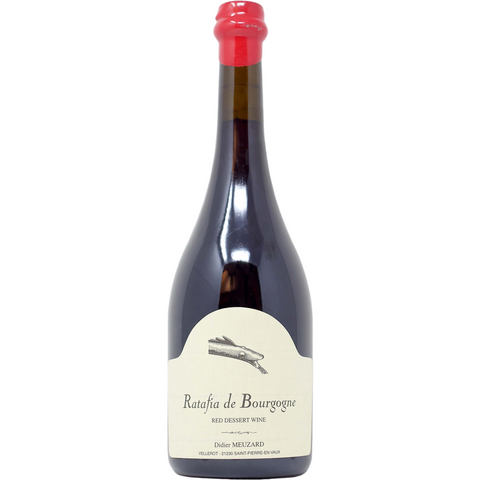 Didier Meuzard Ratafia de Bourgogne
Aromas of earth, red Burgundy, and fresh fruit, with only the slightest hint of the fine, which stays in the background and lets the fruit do the talking. You can drink it with dessert, certainly, but you can also drink it chilled on its own.
"Ratafia" is a cordial made by mixing marc or fine either with unfermented grape juice (as here) or, occasionally, with bitter almonds and/or cherry and peach pits. Didier does recommend drinking it at cellar temperature, with just the slightest chill. There's no need to finish the bottle with any great haste. It will keep several months once opened, much like a great port.