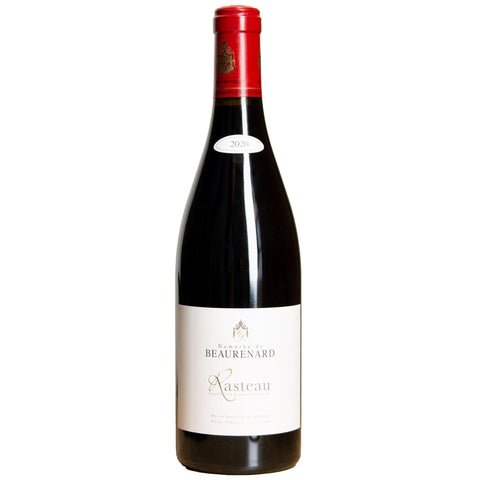 2020 Domaine de Beaurenard Rasteau, Rhone Valley, France
Intense aromas of black fruit and blueberry, lifted by a touch of spice. The palate offers appealing tannic structure and a rounded body which is balanced by its fruit and garrigue scrubland notes. The finish is remarkably persistence.
ABOUT THIS WINE

Classic blend of 80% Grenache, 17% Syrah, and 3% Mourvèdre.
Well-orientated slopes and terraces offer ideal sunshine exposure. The vines flourish in a stony limestone clay soil and find their full expression thanks to certified organic and biodynamic agriculture.
The grapes were hand-picked and sorted in the vineyard. Co-fermentation, vatting from 18 to 26 days for soft extractions. Matured for 12 months in vats, and oak foudres. The 2020 vintage is an excellent year for the region - a vintage with beautiful fruit ripening and nice yields.
ABOUT THIS PRODUCER
Domaine de Beaurenard has been a family-run estate for eight generations. Today, brothers Daniel & Frédéric Coulon and Daniel's sons Victor and Antonin are dedicated to producing essential expressions of this historic region, long sought-after by discerning collectors and enthusiasts around the globe. Domaine de Beaurenard has been producing certified biodynamic wines on more than 80 acres of this celebrated terroir since 2010. Domaine de Beaurenard is also established in the up-and-coming Rasteau Appellation with 60 acres and in Côtes du Rhône with 25 acres both also certified biodynamic.
In addition to the timeless Domaine de Beaurenard facilities, the Coulon family is developing a range of certified biodynamic wines made from grapes sourced in friends' vineyards in the Rhône region. "We have seen great potential to develop and expand our activities, and portfolio while keeping our philosophy and values intact," says Victor.