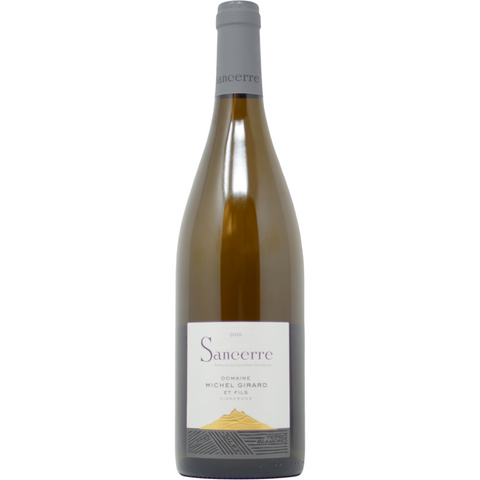 2020 Domaine Michel Girard & Fils Sancerre, Loire Valley, France
Terroir is present in this Sancerre, with flinty, chalky and mineral notes shining through. Herbaceous with notes of apples, citrus and lemon. Ideal with creamy cheeses like goat cheese and brie, fish dishes or oysters.

Domaine Michel Girard comprises of 12 hectares of vineyards, made up of 30 parcels of vines with an average age of 15 years. Terroir plays an important role at this estate. Michel, Philippe and Benoît Girard's vines are planted on each of Sancerre's three different soil types: Terres Blanches (clay and limestone), Caillottes (chalky limestone) and Silex (flint). The brothers favour judicious blending of the separately-vinified cuvées to create wines with real complexity and balance.