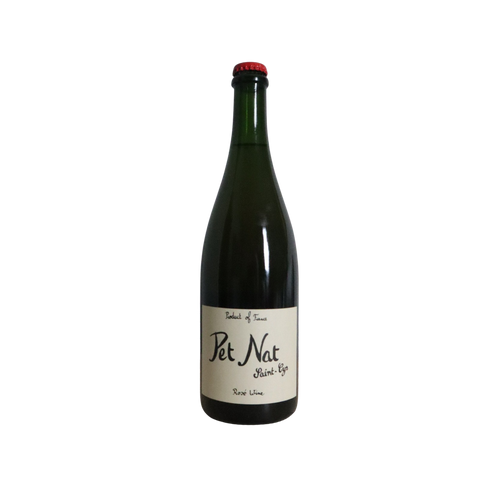 2021 Domaine Saint-Cyr Pet Nat Rosé, Beaujolais, France
The wine is fermented "sur point" in bottles that are completely upside down (no lees contact), which renders the wine fresh, fruity, and completely dry.
ABOUT THIS WINE:
Direct press, cold fermentation in bottle "sur point" (upside down, no aging on lees)
ABOUT THIS PRODUCER:
Raphael Saint-Cyr is the fourth generation vigneron at the Domaine Saint-Cyr, which was created by his great-grandfather, Pierre Saint-Cyr. The estate is located in Anse, found at the southern edge of the Beaujolais. When Raphael took over the winemaking in 2008, he let go of a large portion of Beaujolais vines around the winery and acquired vines further north in the crus of Morgon, Regnié, Chénas, and Moulin-à-Vent. Having seen his grandfather and uncle get sick from the chemicals used to treat their vines, Raphael was immediately convinced to convert the entire 23 hectare domaine to certified organic viticulture, making Domaine Saint Cyr one of the largest organic domaines in the Beaujolais.