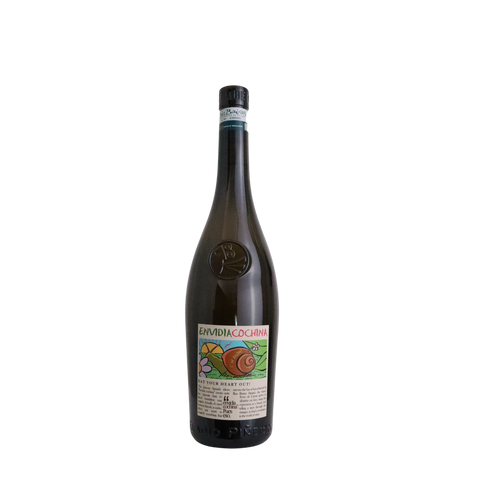 2021 Eladio Pineiro Albarino "Envidia Cochina", Rias Baixas, Spain
Pear and golden apples on the nose, followed by round citrus and salinity on the palate.
ABOUT THIS WINE:
Envidia Cochina Albariño comes from unique terroirs located in the Salnés Valley. These are vines aged over 30 years old planted on sandy loam soils and cultivated according to biodynamic principles and following lunar and cosmic cycles. When the grapes reach optimum ripeness, they are harvested manually.

In the winery, the grapes go through a selective process where they macerate for between eight and ten hours. Spontaneous fermentation then begins with native yeasts at a low temperature with prolonged aging on its own lees for 6 months. Finally, a coupage is made with 15% of the wine from the previous vintage.
ABOUT THIS PRODUCER:
Eladio Piñeiro founded Bodegas Mar de Frades in 1983 after spending many years making Albariño wine, before the Appellation Rías Baixas was granted. In January 2003, due to events that have influenced the life of his family, he decided to sell his winery keeping the vineyards he owned. Later, Eladio decided to take a step forward and do what really excites and motivates him. He started to make wines again and moved away from the usual circuit creating a new category: wines with soul! By showcasing their roots and history, he produced reds from Portuguese Alentejo and whites from Albariño Rías Baixas, while having absolute freedom to create and develop small amounts of real wine, for wine lovers seeking wines with meaning and showing their terroir and history.