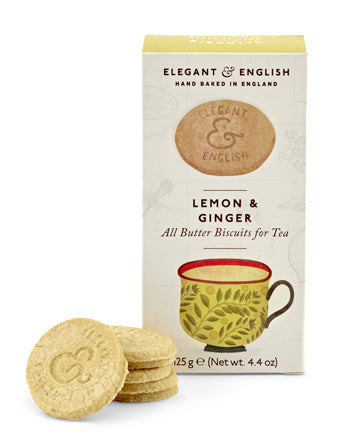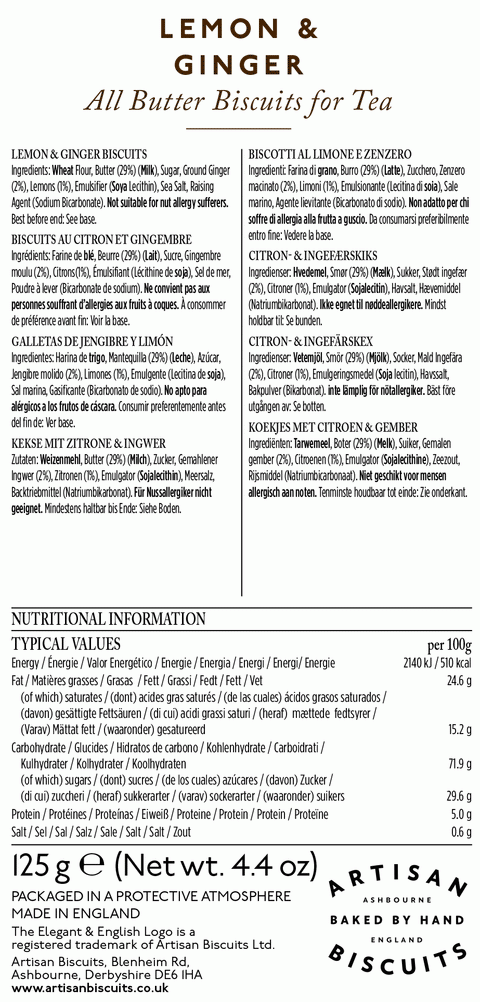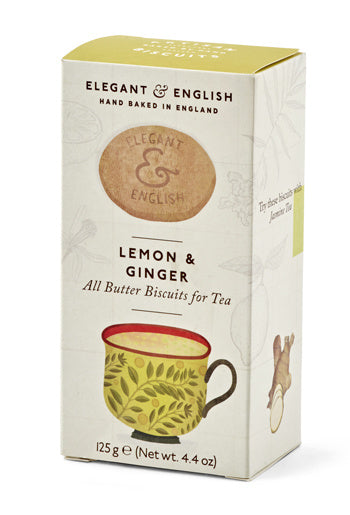 Elegant & English Lemon & Ginger Biscuits
Imported from England, these delightfully crisp all-butter biscuits pair beautifully with tea. The infusion of natural Ginger & Lemon flavors gives these biscuits a delightful lemon taste on the palate, followed by a mild burst of ginger.

These biscuits represent a new breed of refined English cookies to enjoy. Its recipe harkens back to 1935, and the quality of the biscuit shows that time did perfect it. Slim, crisp-textured, oval biscuits made with pure farm-fresh butter, they are rich, refined, and classy. Displaying typical British style, it offers subtle and interesting natural flavors that ebb and flow on the palate. A balanced infusion of two flavors in an all-butter biscuit!
Ingredients: Wheat flour, butter (29%)(milk), sugar, ground ginger (2%), lemons (1%), emulsifier (soya lecithin), sea salt, raising agent (sodium bicarbonate). Contains: Wheat, Gluten, Milk, Soya. Not suitable for allergy suffers.