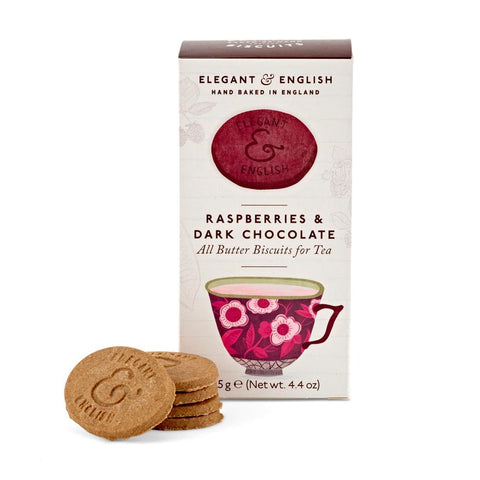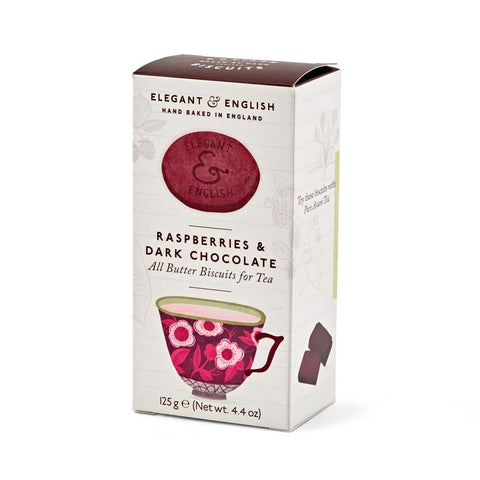 Elegant & English Raspberries & Dark Chocolate Biscuits
These delicious all-butter biscuits are a balance of tart, sweet and rich flavors that dance on the palate. An indulgent biscuit from the Elegant & English range, it's designed to be a perfect partner for tea.


Classic and stylish, each biscuit is embossed with an attractive 'Elegant & English' design. All-butter sweet biscuits, made in England by Artisan Biscuits from high-quality and natural ingredients.
Ingredients: Wheat flour , butter 29% , sugar, cocoa mass 2%, cocoa powder 1%, natural caramel syrup, natural flavoring, emulsifier: soya lecithin, raspberry juice concentrate 0,3%, salt, raising agent: sodium bicarbonate, may contain traces of nuts fat : potentially allergenic substance