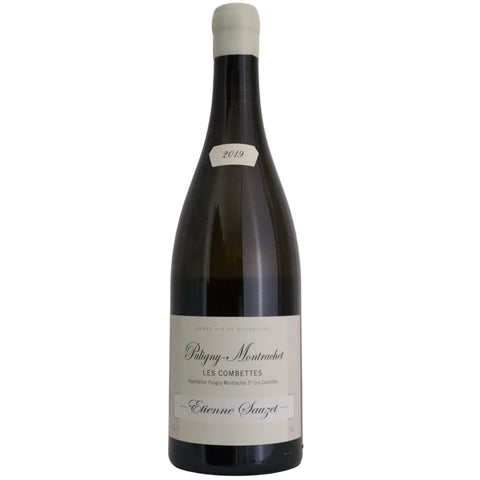 2021 Etienne Sauzet Puligny-Montrachet 1er Cru "Les Combettes", Burgundy, France
A few swirls reveal intense mineral-driven malic fruit. The spiciness hits the back palate with lemongrass lingering in the mouth after this Les Combettes has departed. Classy but compact at the moment, so do not hold back from aging this for 3-5 years.
ABOUT THIS WINE
The estate has been bottling 100% of its production since the early 1950s. Although the winemaking technique is more modern today, M. Sauzet's tradition of aging the wines on their lees for 10-12 months to "nourish them" is still followed. The wine is left on the lees as long as possible in order to extract all the flavor and richness out of them. Indigenous yeasts are utilized and the temperature of the cellar is lowered to 64-68ºF during vinification. Fining is with bentonite and casein or col de poisson. Filtration is with lenticular filters, which utilize cellulose. The domaine uses approximately 20- 25% new oak for the premier crus, and less with village-level and entry level.
ABOUT THIS PRODUCER

The history of this domaine dates to the beginning of the 20th century, when Etienne Sauzet inherited and bought several plots of vines in the village of Puligny-Montrachet. The vines passed through the family to Jeanine Boillot, Sauzet's granddaughter. Jeanine and her husband, Gérard Boudot, managed the domaine, making many modernizations including improved vinification techniques and biodynamic farming. Today the domaine has been passed to their daughter Emilie and her husband, Benoît Riffault, who continue to produce white wines that are among the most sought-after in all of Burgundy. Although the winemaking techniques have been modernized, Sauzet's traditions of estate-bottling and of aging the wines on their lees for 10-12 months to "nourish them" are still respected and result in superbly finished, fruity, and full-bodied wines. After four generations, Sauzet is still synonymous with high-quality, elegant, Burgundian Chardonnay.