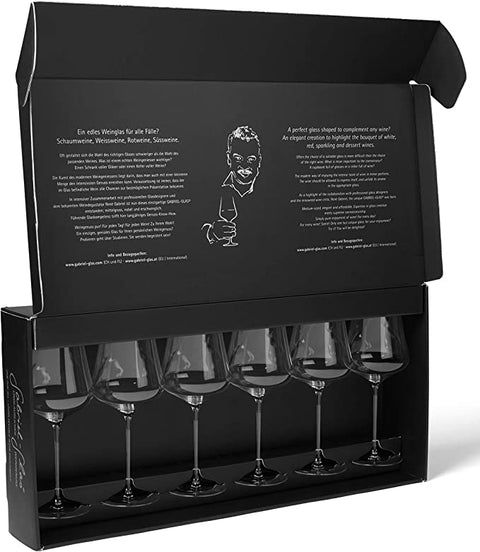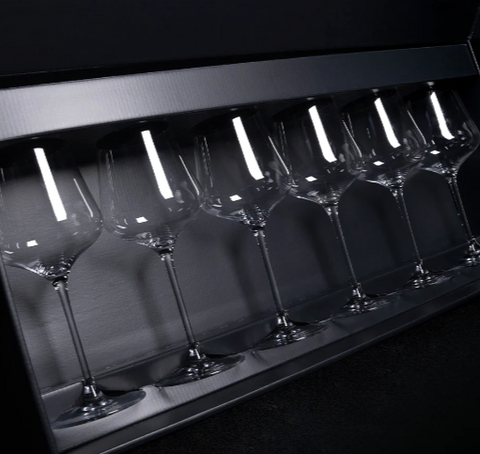 Gabriel Glas StandArt 6 Glass
The stunning Six-Glass Gift Box contains six machine-molded "universal" Gabriel wine glasses, the "One for All" lead-free crystal wine glass from Austria.
The Gabriel-Glas is strong by design. Each glass is either molded or blown as one piece, seamless with no stress points. Gabriel-Glas, of Austria, is lead-free crystal and perfectly safe in your dishwasher! So invite your friends over and don't worry about hand washing all those glasses! Save time, space and money!