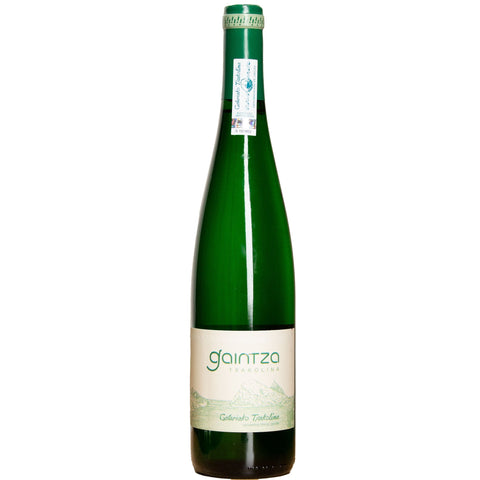 2022 Gaintza "Getariako Txakolina", Txakoli, Spain
Its light effervescence, super bright acidity and fresh minerality make it perfect for all manner of seafood, but you'll be shocked at how well it goes with burgers and rich meat dishes.
ABOUT THIS WINE
Temperature controlled fermentation in stainless steel, with 24 hour maceration. 45 day, slow fermentation, with no malolactic. Aged for 8 months on the lees in stainless steel. Bottled at 0 degrees of natural sugar. Natural carbonation from finished fermentation in bottle.
ABOUT THIS PRODUCER
Guipuzcoa, in the Getaria subregion of the Spanish Basque country, is a surfer's paradise. Long, rolling tubes and pristine beaches attract paddlers from all over the world to soak up the salt and sun, in search of the perfect ride. When they come ashore to refuel, very often they are pouring glasses of Txakolina, the refreshing effervescent indigenous wine of the Basque country. Bodega Gaintza is among the most popular, and with its vineyards situated on the bluffs overlooking the bay in Guipuzcoa, it is a wine that is unmistakably of this place. Gaintza, meaning "on top of," refers to the aspect of the winery that was built in 1923 overlooking the bay in Guipuzcoa. Light, bright, refreshing… this is a bottle for seaside enjoyment, if there ever was such a thing. In addition to its stylistic appeal, this is a meticulously crafted, 100% estate grown wine from 40+ year old vines – a good deal more serious than much of what comes from this popular appellation.