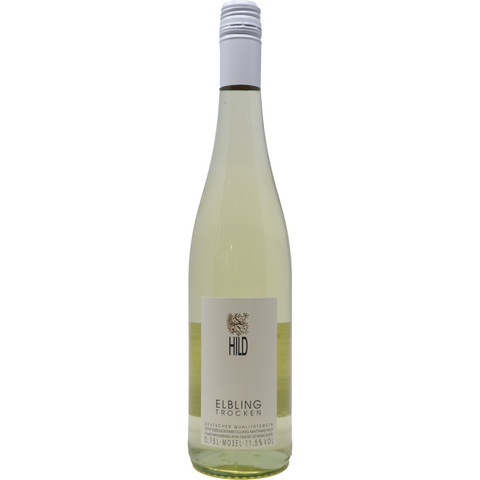 2019 Hild, Elbling Trocken, Mosel, Germany
This wine is crisp and mineral, recalling the limestone soil in which the grapes grow on. A great balance between minerality and fruit showing peach, lemon and green apple.
All grapes come from the Upper Mosel.
The Upper Mosel has nothing to do with Riesling and nothing to do with slate. Instead, we find limestone. The Upper Mosel in fact represents the beginning of the Paris Basin, the geological reality that informs places like Chablis and Sancerre. Instead of Riesling, we find a winemaking culture based on one of Europe's oldest grapes: Elbling. It's important to understand that Elbling here feels like something of a religion. It's a culture, a regional dialect that is spoken through this wine of rigorous purity, of joyous simplicity, of toothsome acidity. The joy of Elbling is the uncompromising vigor and energy, the raucous and super-chalky acidity.