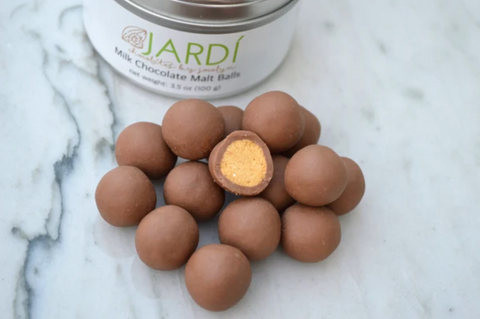 Jardi Milk Chocolate Malt Balls
We've covered crunchy malt balls with two flavors of Valrhona milk chocolate, sea salt, and just a touch of Spanish Olive Oil to create the ultimate in sweet snacks!

There are 6 units left in stock.
Jardi Chocolates
Come experience chocolates straight from the mind of Pastry Chef Jocelyn Gragg … individually hand-crafted with real ingredients, fresh and unique flavor combinations and the attention to detail you'd expect from a restaurant dessert, these chocolates are one-of-a-kind, and sure to delight your mouth!