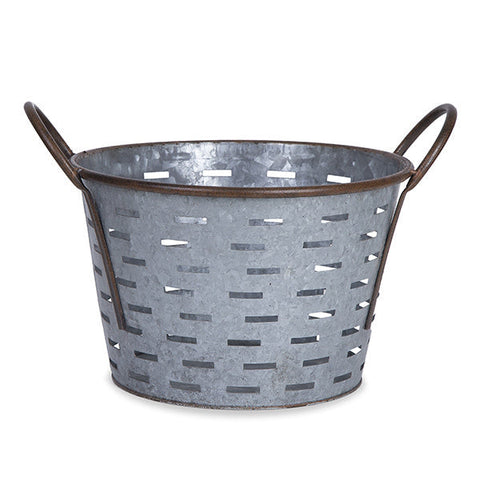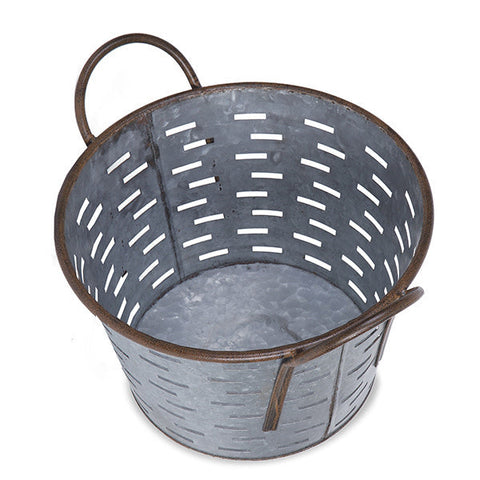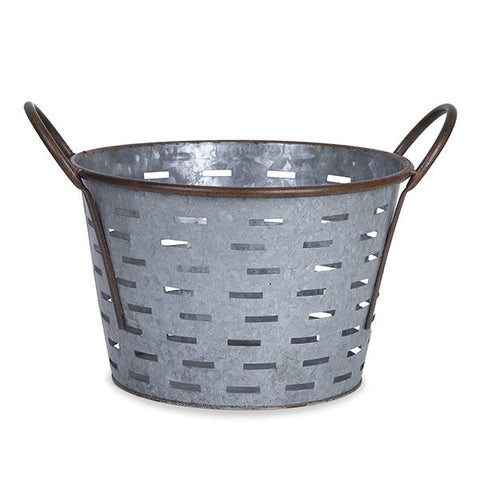 Jillian Round Galvanized Metal Container with Cutout Design
Great presentation for gift baskets with versatile use in home decor.
This is perfect for 2 bottles + Cheese, Crakers, Truffles mustard or chocolate. 3 bottles will also fit as long as you only add a small cheese and a charcuterie.
Sturdy metal basket with handles.