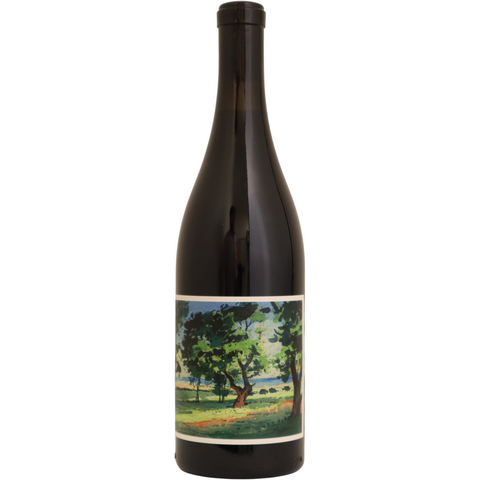 2021 Johan Vineyards Pinot Noir Estate, Van Duzer Corridor, Willamette Valley, Oregon, USA
Tannins are noted immediately, and a taste of new leather adds further astringency and shortens the fruit. Such wines are well-suited for grilled and broiled meats that are not too lean. Tart berries and mixed herbs add complexity throughout.
ABOUT THIS WINE
The grapes were hand harvested and fermented using 30% whole clusters and all native yeasts for primary and malolactic. Aged for 19 months in used French oak barrels.
ABOUT THIS PRODUCER
The Johan Vineyards Estate resides on 175 acres of gently sloping hills in the Mid-Willamette Valley. Adjacent to the Van Duzer Corridor - an East to West running corridor through the coast range - the vineyards benefit from moderating afternoon ocean breezes. As the valley heats up on warm summer days it creates a sink for the cool maritime breezes that are pulled through the corridor and across the vineyards. The result is a daily beating by the Van Duzer winds lowering the average daily temperatures 2-3°F compared to the Dundee Hills and other sub regions of the Willamette Valley. The cooler, slower growing season allows the fruit to obtain ripe flavors at lower sugar levels and higher acidity. The elevation of Johan Vineyards Estate ranges from approximately 180 to 380 feet, with several different slope directions. The soils are Helvetia, Steiwer, and Santiam silts formed primarily from Missoula Flood deposits over ancient marine sedimentary rock. For Johan Vineyards, the Missoula Floods devastation through the valley has resulted in a very complex soil composition, characterized by shallow topsoils with a high concentration of decomposed granite.
The farming philosophy of Johan Vineyards is to integrate natural farming methods with the most advanced viticultural research to produce the highest possible quality fruit that is true to its terroir. In 2010 Johan Vineyards received both Organic Certification from Stellar Certification Services and Biodynamic Certification from Demeter USA. The winemaking at Johan is now under the guidance of Morgan Beck, who after spending time in various winemaking positions in California, came to Johan in 2015. In the spring of 2020, Morgan was also entrusted to be the General Manager at Johan in addition to her winemaking responsibilities. The wines are made with all native fermentations and a limited use of new French oak. Because of the long, cooler growing season at the site they get very good lignification of the stems and therefore utilize a good percentage of whole cluster in the winemaking as well. The resulting wines are precise with a beautiful purity and a very savory element. The Johan wines are a food friendly, elegant style of Oregon Pinot Noir.