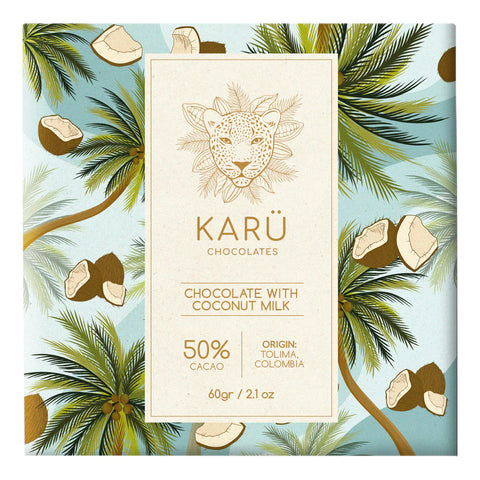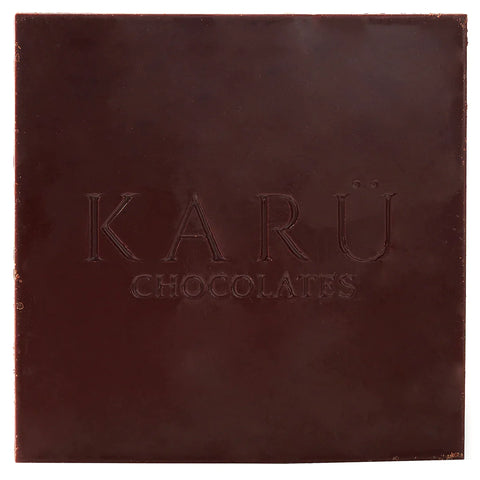 Karü Chocolates, Vegan Coconut Milk Chocolates, Tolima, Colombia
Coconut and a sunny vacation at the beach
The story behind this chocolate: Each region in Colombia has something unique to offer. This is why I picked coconut for this chocolate. A coconut is a tropical fruit that tastes beachy, breezy and warm. This chocolate is smooth and creamy, and will definitely melt in your mouth.
How to pair your chocolate: Rum, Healthy Bowl or Vegan cookies
Ingredients: Cacao mass, coconut milk and coconut sugar.