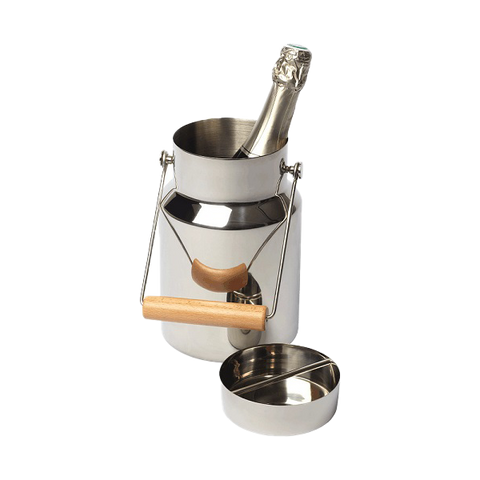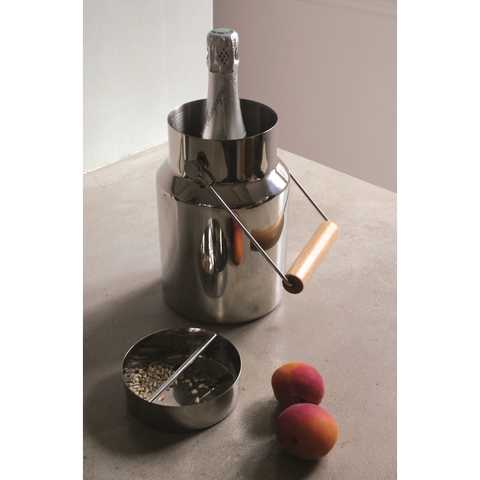 L' Atelier Du Vin Seau Timbale - Wine Bucket
Bottle cooler bucket.
Timbale bucket. Wine and champagne chiller and ice bucket.
There are 2 units left in stock.
ABOUT THIS WINE
The luxury version of the classic farm milk can, the Timbale Bucket, filled with water and ice cubes, transports, refreshes and chills your wine. For aperitif time, its cover doubles as an ideal saucer for olives or salty snacks. With its cover on, it serves as an excellent ice cube bucket.For 75cl and magnum bottles. Made of stainless steel 18/8 and beech wood. H 24.50cm x Diam. 15cm.
ABOUT THIS PRODUCER
"The story of L'Atelier du Vin is inextricably linked to the history of my family.
It all began in the first half of the 1900s with the highly creative and skilled inventors of the "Sanbri" corking device – a play on "no broken glass" in French – and a rotary bottle washer. Originally hailing from France's Champagne region, our family has cherished the rituals around wine through three generations. We know just how special it is to savor a fine wine in good company. And I am passionate about sharing l'art de vivre le vin à la française – the art of enjoying fine wine, the French way – with wine lovers across France, Europe and the world by designing highly technical, excellent quality tools. I suppose you could say that L'Atelier du Vin is the hallmark of what brings my family together." - Georges Richard, Chairman and Chief Executive Officer