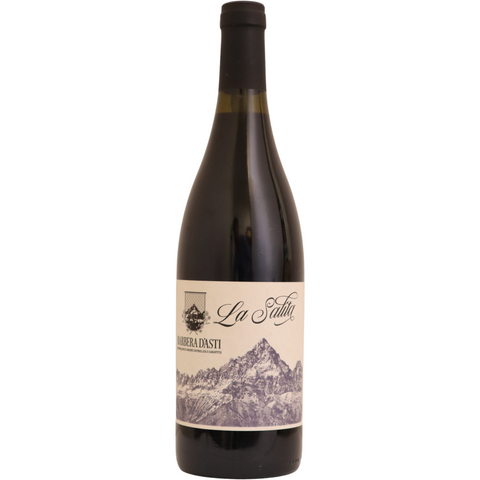 2020 La Salita Barbera d'Asti, Piedmont, Italy
Most of the Barbera grapes come from sandy, south-facing slopes in Roero. This soil composition gives the wine tremendous freshness and aromatics of violets, black fruits, and subtle earthiness making it perfect for antipasti and tomato sauces, and pizza.
ABOUT THIS WINE

100% Barbera farmed in vineyards located in Roero and Asti. The vineyards in Roero are very steep, south facing and composed of young sandy soils giving the Barbera an aromatic and fresh quality. The vines are dry farmed and green harvesting is employed to deliver even and fully ripened fruit. Harvest is completed by hand. Fermented in stainless steel tanks over the course of 8 days. The wine is aged for 6 months in large, 10,000L oak barrels.
ABOUT THIS PRODUCER

La Salita is a high-quality negociant project owned by Giuliana Imports, launched in 2021 after 26 years of working in the Langhe. The relationships formed with producers and farmers from Barolo, Roero, Asti and Castagnole delle Lanze have allowed for the creation of a line of wines based on quality and value. While the fruit sources and producers vary from wine to wine the common thread is the quality of fruit, farming, and winemaking.