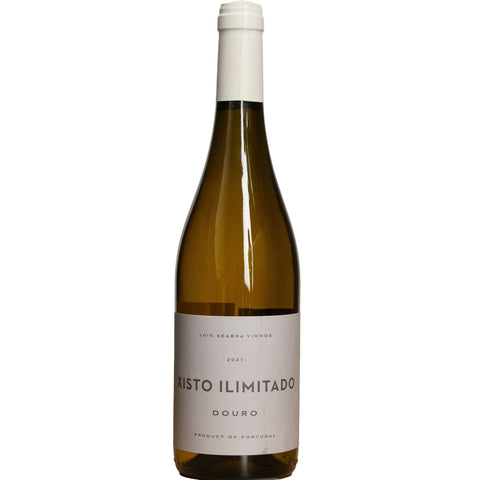 2021 Luis Seabra "Xisto Ilimitado" Branco, Douro, Portugal
On the nose, high toned and mineral driven aromas of sour peach, flowers, fresh fennel bulb. On the palate, more peach, citrus zest and fennel, with white pepper and floral tones rounding out the finish.
ABOUT THIS WINE
Rather than a single vineyard, this is a single soil field blend, from plots planted in the Southern Douro from 1920-1933. It is intended as a clear expression of terroir and place. Sustainably farmed vines, and vinified using only spontaneous fermentation and indigenous yeasts. 70% Rabigato, remaining balance field blend of 10% Codega, 10% Gouveio and 10% Viosinho Dozelino Branco. 90% fermented in used barrels; 10% fermented in stainless steel tanks. All indigenous wild yeast fermentation. 1 year of lees contact with no battonage.

ABOUT THIS PRODUCER
Xisto Ilimitado, by famed Douro winemaker Luis Seabra, is a Portuguese analogue to the idea of a "village" level Burgundy. A field blend of 6 varieties planted across 3 subzones in the Douro, Ilimitado is a survey of the schist-driven terroir in the appellation. The Douro is the oldest demarcated appellation in Western Europe, chartered in 1756. Since 1986, the focus has diversified from the early days of fortified wine production in Porto, giving rise to a number of fine table wines that spearheaded the Portuguese wine market in America in the early 2000s. Luis Seabra, former winemaker at Nieeport, has focused his winemaking on the distinct soil types in the valley, and this latest project shows the breadth of style that is achievable in the region. Bright, focused and fresh, Xisto Ilimitado is a great introduction to the new Douro.