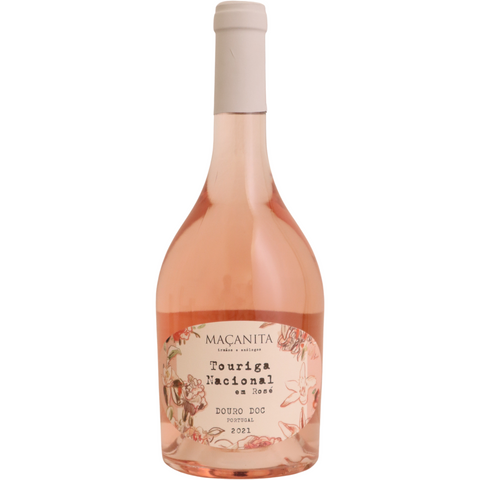 2021 Maçanita Touriga Nacional Rosé, Douro, Portugal
On the nose, fresh strawberries and cherry blossom aromas. On the palate, juicy and fresh, with beautiful texture and balance. Sour and Bing cherry, fresh and macerated strawberries, and a touch of white pepper spice all in abundance.
ABOUT THIS WINE
All bunches are inspected for quality on a sorting table before they are gently crushed and moved by gravity into temperature controlled stainless steel vats. Following a maceration period of 3 to 6 hours, the lightly colored juice is run off the skins and slowly fermented at 54ºF (12ºC) to preserve the full aromatic expression.
ABOUT THIS PRODUCER
In Douro, Portugal, brilliant brother and sister team Joana & Antonio Maçanita have managed to pool their considerable winemaking talent to showcase the breadth of terroir in the oldest classified European appellation. Sourcing from sites spread across the 3 subzones of the Douro, the Maçanitas use classic Douro grape varieties with modern winemaking techniques to produce wines of balance, elegance and true Douro character.
These siblings aren't afraid of pushing the boundaries and forcing us to leave our comfort zone, meet the Maçanita's and get to know their wines!
António is today a well-known name, for his commitment in the Alentejo region and more recently for the Azores project, wines that represent some of the greatest discoveries in the last years. Stunning Arinto dos Açores, Terrantez do Pico and Verdelho. Joana is also committed to awaken Algarve, once a very well-known region. She is consulting six wineries in the southernmost of Portugal. This brother and sister team has captured the spirit of the Douro as only they are able.