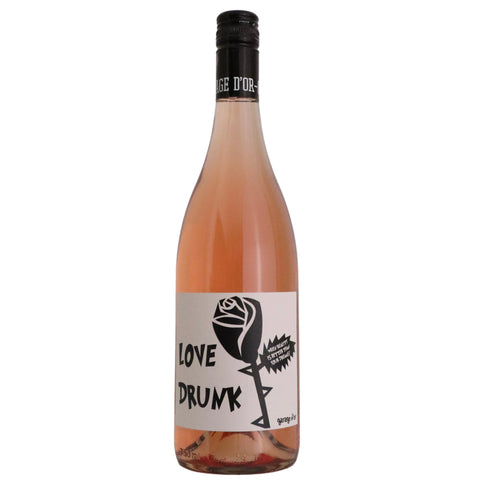 2021 Maison Noir Wines "Love Drunk" Rosé, Willamette Valley, Oregon, USA
This lip-smacking rose has aromas of strawberry and raspberry, followed by refreshing flavors of wild strawberry, watermelon rind, and a hint of kiwi. Ideal with spicy Asian takeout or a light spring salad.
ABOUT THIS WINE:
100% from vineyards from McMinnville AVA, some of the oldest and best plantings, consistently producing fruit of outstanding quality. Taking cues from the Champagne region of France, Mack settled with a cépage of 72% Chardonnay with 28% Pinot Noir.
ABOUT THIS PRODUCER:
Maison Noir is a two-fold lifestyle project producing both a T-Shirt line and Oregon wines. Founded by sommelier André Hueston Mack in 2007, both ends of Maison Noir incorporate a trademark attitude and personal perspective on wine subculture. The wines are unique and distinctive garage wines, initially created for some of the New York's best restaurants for whom Mack was a sommelier and now available nationwide.