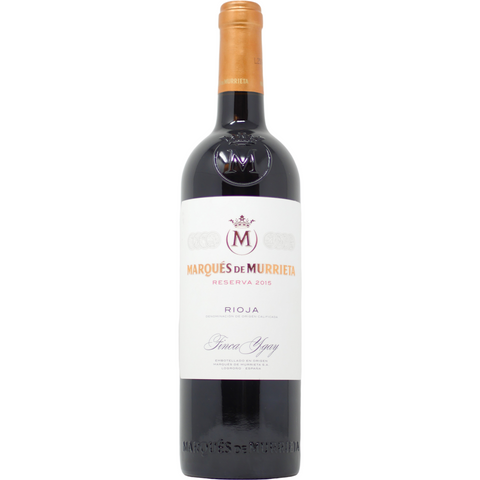 2016 Marqués de Murrieta, Reserva, Rioja, Spain
Cedar, tobacco, dried cherry and spice flavors mingle in this red. Features a polished texture, with well-integrated tannins and orange peel acidity. Supple, harmonious and graceful. Tempranillo, Graciano, Mazuelo and Garnacha.
Marques de Murrieta is named after Luciano de Murrieta, one of the founding fathers of modern Rioja winemaking, who established the estate in 1852 in the world-renowned Rioja region of Spain. Today V. Dalmau Cebrian-Sagarriga, Count of Creixell, leads the family-owned company. With a vision of innovation and respect for tradition, Marques de Murrieta is rooted in strong, historical fundamentals that shape the vision and philosophy of this iconic Spanish brand. The winery is near the southern tip of the Rioja Alta in the middle of the beautiful Ygay Estate, a unique 300-hectare vineyard that guarantees complete control over the grape source and is the key to the quality and style of Marques de Murrieta wines.