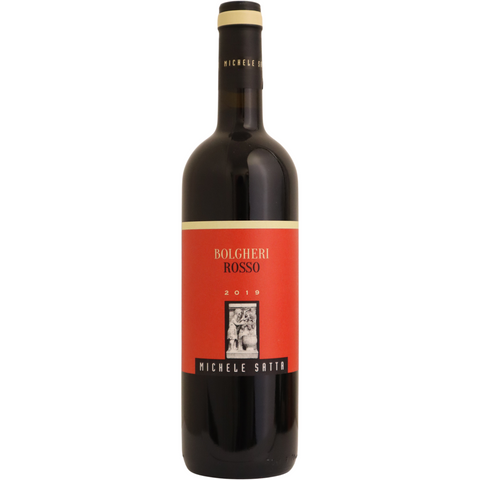 2019 Michele Satta, Bolgheri Rosso DOC, Tuscany, Italy
The blackberry and blueberry aromas with hints of orange peel and lavender are compelling here. Medium to full body, firm and silky tannins and a fresh finish. A blend of cabernet sauvignon, sangiovese, merlot and syrah.
ABOUT THIS WINE
All the grapes are cultivated with traditionally and with care, in a high density vineyard (about 6,000 plants/ha) where the winemaker particularly respects the natural balance. The grapes are hand-harvested and then fermented with native yeasts. After 12 months in barriques, the wine is bottled and remains in the cellar for 6 months before being sold.
ABOUT THIS PRODUCER
In 1982 Michele started his own winery, one of the first in Bolgheri, withnewly acquired vines from his previous employer. In this famous region ofTuscany, Michele rapidly earned respect and became known quickly as a vigneron. Michele even worked as a consultant for other properties in the early 1990s, including Ornellaia at which time Michele planted many of their vineyards. Michele has always been the local expert on the great terroir of Bolgheri and this is why his wines have been so well regarded in Italy.
Michele is a father of six (an example of his traditional roots), a farmer and a winemaker. He is an uncomplicated, sincere and humble man with very clear priorities; family and vines. While he is a traditionalist, he is also a non-conformist. This deferential character, when combined with a deep dedication to perfection, balance in the vineyards and great attention to detail in the cellar, produces Bolgheri wines that communicate the amazing uniqueness of this man and his terroir. Walking with giants is no easy feat, unless you are Michele Satta.