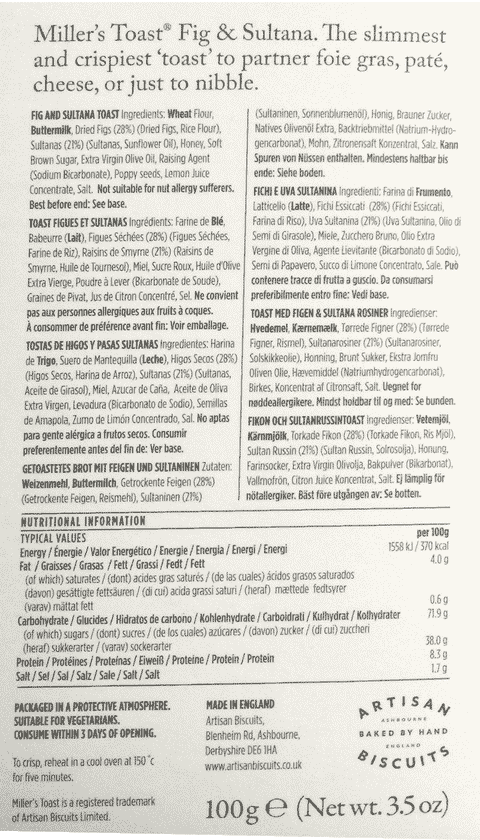 Miller's Toast Fig & Sultana
Slim and ultra crispy (baked twice like biscotti). Made with dried fruits, nuts and healthy seeds, honey and 100% extra virgin olive oil.
ABOUT THIS PRODUCT
Fabulous with Foie Gras. Perfect with Pâté. Slim and ultra-crispy, for spreading, or nibbling.
ABOUT ARTISAN BISCUITS
We are a long-standing family bakery in the Derbyshire Peak District, a national park. We started over 70 years ago. In that time, the world has changed dramatically; but, in the bakery, the way we bake biscuits is barely any different. We use the same bronze rollers and biscuit-moulding method that we have for decades.
Here in Ashbourne, England, we have a saying: 'Plus ça change, plus c'est la même chose, ducks'.