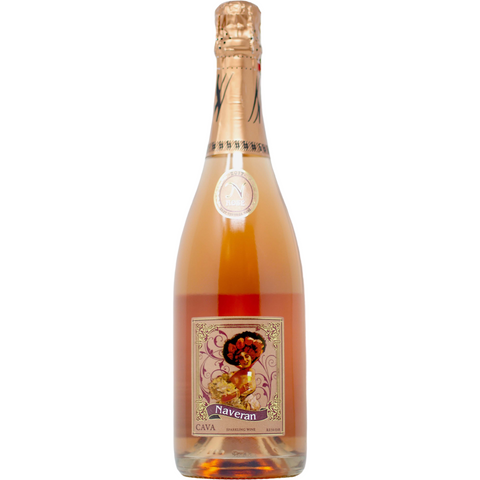 2018 Naveran, Cava Brut Rosé, Catalunya, Spain
Copious aromas of mulberries, cherries and strawberries jump from the glass of this tart, crisp, elegant, citrusy, dry sparkling wine. A wonderful choice for passed hors d'oeuvres and appetizers such as soft cheeses, fresh fruit and cured meats.
Proprietor Michel Gillieron Parellada's goal with this organic Cava is to show the purity, youth and bright flavor characters of this special place. Xarello and Chardonnay contributes body, Macabeo gives aromatic intensity and Parellada lends acidity to the wine. The Naveran family legacy began in 1901. Today the Estate has 110 hectares (272 acres) of vines in the town of Torrelavit located in the Alt (high) Penedès subregion. Despite the fact that Cava is Spain's largest volume of wine exported to the U.S., Cavas are made utilizing the same methods used in Champagne and have remained Spain's best-kept secret for quality and value in wine.