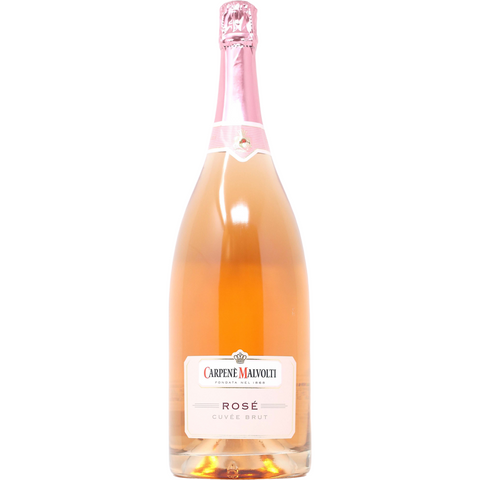 NV Carpene Malvoti Rose MAG
Aromas of Bartlett pear and a whiff of tropical fruit lead the nose. The creamy palate doles out ripe white peach, green apple and juicy pineapple alongside brisk acidity and firm, persistent bubbles.
Carpene Malvolti is one of the most ancient and prestigious houses noted for helping to form the great Italian wine making tradition. It was founded in 1868 by Antonio Carpene, a forerunner in the application of biology (a then newly-acquired knowledge) to the art of wine making. Antonio, in contact with the great scientists of the century, Pasteur and Koch, published practical and theoretical tracts on the subject of wine making, which for many years were considered classical texts on the subject. In 1873, at Conegliano, he established the first Oenology school in Italy dedicated to the study of grape growing and wine making. Today`s custodian of the family traditions and expertise is the great-grandson of the founder, Etile Carpene Jr.