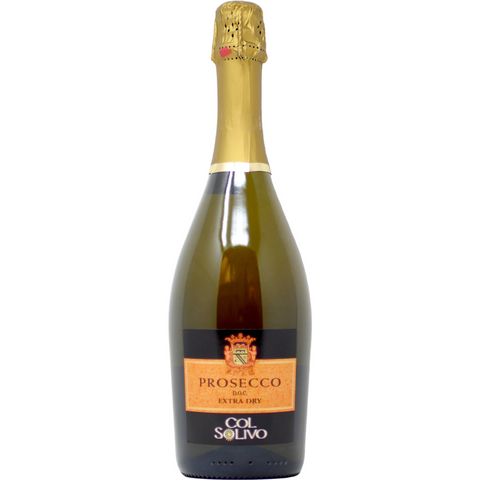 NV Col Solivo Extra Dry Prosecco
Aromatic and pleasant on the nose with scents of apples, lemon zest, spring flowers, and pear. Creamy mid-palate and a slightly dry finish. A classic example of great Prosecco priced for every day.
Col Solivo is a custom-blended prosecco created by Charles Lazzara (President of Volio) in partnership with the Fattoria Il Palagio winery in Veneto. They were looking for a prosecco to meet the high quality standards of the Denver brunch crowd while resting at a palatable price point. A long period of blending and tasting ensued, from which emerged a balanced, creamy final blend that boasts delicate bubbles and enticing aromas of green apple, lemon zest, and spring flowers. Just barely off-dry, Col Solivo is full of juicy ripe pear, golden delicious apple, bright citrus, and a hint of almond and vanilla bean. Col Solivo is fundamentally a relationship-driven wine, both in its conception and reception. This is a Prosecco to keep around by the case. This is a multi-bottle, long brunch, sticky afternoon-sipping-spritzes kind of Prosecco.