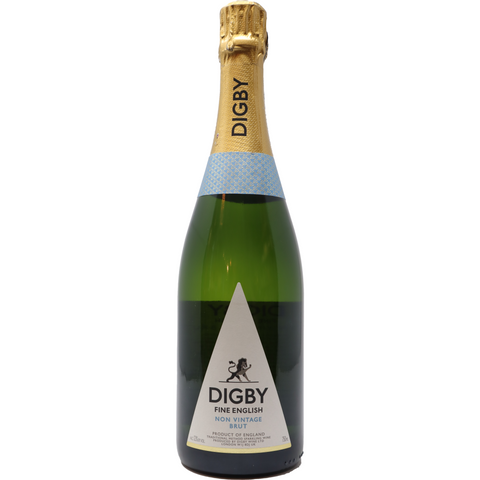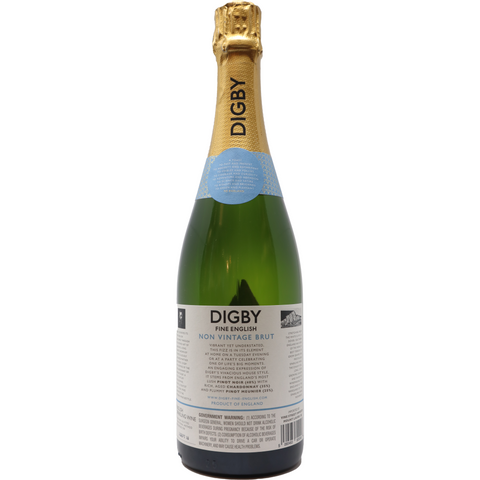 NV Digby Fine English Brut, Sussex, England
Vibrant, this fizz is in its element at home or at a party celebrating one of life's big moments. An engaging expression of Digby's house style, it stems from England's most luscious Pinot Noir with rich, aged Chardonnay and plummy Pinot Meunier.
Applying the negoçiant model to English sparkling wine, Digby co-founders Trevor Clough and Jason Humphries have brought together the very best raw materials, expertise and vision to create this modern British luxury brand. The house's charismatic, boundary pushing outlook is a fitting testament to the man who inspired its name, Sir Kenelm Digby. This 17th century English philosopher, theologian, pirate and writer extended his talents to inventing the modern wine bottle.

England, 'this precious stone set in the silver sea' has made the English, well, English. Every aspect of their lives – history, temperament, eccentricity, irrepressible humor, and fearless creativity – have all been shaped by the 'island nature', the unpredictability of the temperate climate, and richly varied geology.
Winemaker's Notes:
"For this blend I start by tasting my way through all of our Pinot Noir base wines. The Pinot Noir at the core of the Non-Vintage blend is bold and brassy, quite a character and was expressive even as the juice was running off the press. This is complimented by aged Chardonnay reserve wines which have spent an additional 1.5 years on the lees, which helps to retain the vitality at the heart of Digby's house style while bringing a mellow richness to the blend. The addition of Pinot Meunier helps to keep the whole affair light and on its toes."