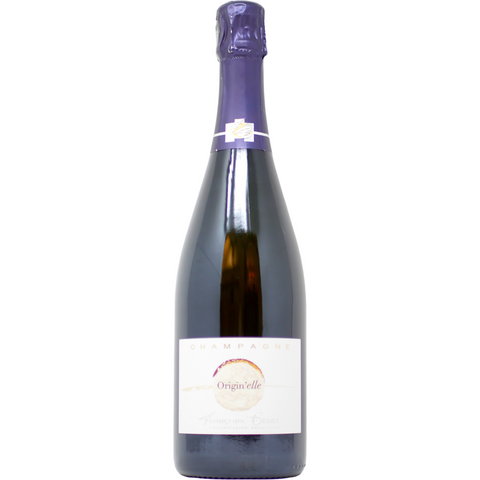 NV Francoise Bedel Entre Origin'elle Champagne
Straw-golden in color and aromatic on the intense and rich nose, this is a full and round, yet delicate and silky fizz. It has a long finish. Although the wine seems to be rich and fat at first, it is in fact full-flavored but pure and finesse-full.
Champagne Françoise BEDEL & Fils is a third generation family estate from the Marne Valley. Françoise and Vincent are dedicated to the Champagne wine that personifes the terroir and "tastes from where it comes from". One of their secrets lies in the use of an ancestral technique: the "Biodynamic Agriculture". With its subtle influence and effect, the biodynamic wine-growing gives back to each champagne its terroir's own specific character. Based on 75% Pinot Meunier, 15% Chardonnay and 5% Pinot Noir (30- to 60-year old vines). The wine is made in the special style of Françoise Bedel and her son Vincent, whose wines are kept on the lees for almost one year (in this case in enameled tanks).