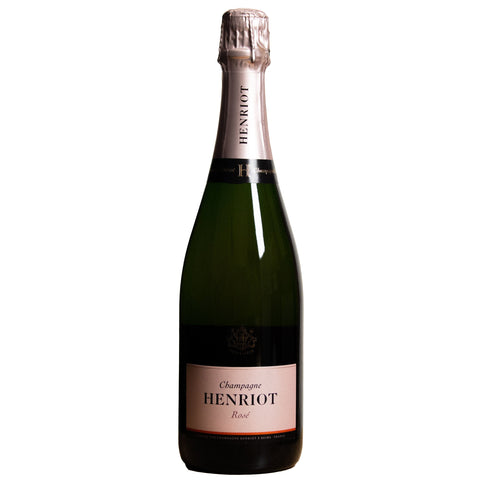 NV Henriot Brut Rosé, Champagne, France
This Champagne is not only one of the most unexpected creations by Maison Henriot but also offers an unexpected aromatic profile. The aromas are fresh, elegant, precise and chiseled. Beautiful minerality characterizes this Champagne, elegantly punctuated with very subtle fruity notes, such as white currant.
On the palate, this chalky dimension continues with an almost powerful freshness that gives it all its charm.
There are 1 units left in stock.
ABOUT THIS WINE
The challenge for Maison Henriot was to create a Champagne Rosé that truly reflects Henriot's style and philosophy putting the art of blending at its core. Thus, Henriot Rosé is a multi-vintage blend as well as a blend of the three main grape varieties in Champagne: Pinot Noir, Chardonnay, and Meunier. Each year, the cuvée is produced from a selection of grapes with distinctive aromatic freshness and minerality. The cuvée is also blended with still red wine (produced from maceration of the skins and pulp of the grapes) from a parcel nestled in the heart of the Aÿ Cru. Depending on the year, it represents 8% to 10% of the blend. The Brut Rosé features around 60% Pinot Noir, 30% Chardonnay, and 10% Meunier, followed by at least 3 years of aging and a dosage of 7g/L.

ABOUT THIS PRODUCER
In 1808, Apolline Henriot, the young widow of Nicolas Henriot, founds Maison Henriot.
Owner of a vineyard in the heart of the Montagne de Reims, Apolline has a deep love for the Champagne region, the beauty of its vines and its landscapes. This is how her desire « To to shed light on her lands through a Champagne » was born.
She then founded the House and created the first Henriot cuvée, now known as Henriot Brut Souverain.