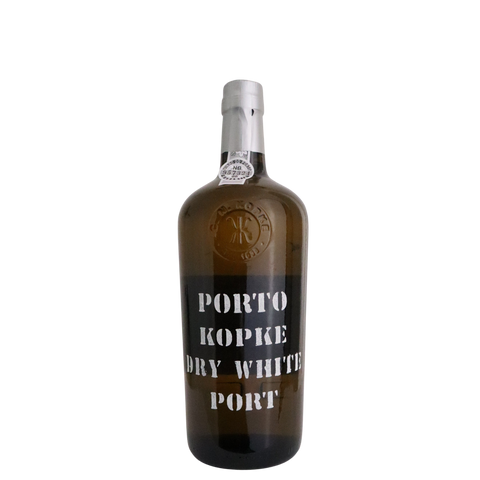 NV Kopke Dry White Port, Douro, Portugal
Crystalline citrine colour with straw tones. Presents an exuberant nose of tropical fruits well
combined with attractive floral notes. Smooth in the taste, dry, with a great structure and a
stupendous balance.
ABOUT THIS WINE
The vinification proccess is based in a slight maceration with extraction of color and aromas of the pellicles, complemented by the pressing of the grapes before fermentation. This occurs slowly in a running-off process in stainless-steel vats, under low and controlled temperatures (between 16-18ºC), ensuring the consistency of fresh and aromatic style. The fermentation is interrupted by the addition of grape brandy (benefit), originating a fortified wine. Obtained by the lotation of wines with variable levels of maturation and source, lead through the ageing in stainless-steel and wood for a minimum of 3 years, resulting in a rich and balanced wine.
ABOUT THIS PRODUCER
Kopke is part of Portugal's legacy and was created in 1638 by Christiano Kopke and his son, Nicolau Kopke.
Over a handful of generations the Company was managed by several representatives of the Kopke family and gets an excellent reputation for its wines. Some of its members were deeply involved in the Port trade, mainly in the 19th century. In 1953, and after some negotiations, the Barros family, headed by Manuel Barros, then bought the company, which is growing eversince with the development of new vineyards planting the best known varieties. In June 2006, the Group expands and becomes Sogevinus with a strong presence in the Port wine industry. Today Kopke is one of the oldest brand of port wine and assumes leadership in the category "Porto Colheita".