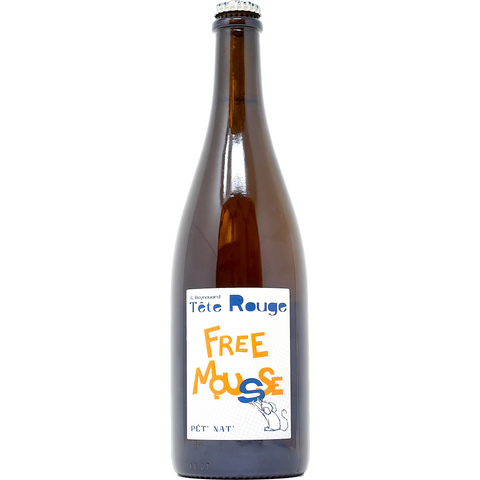 NV Manoir de la tete rouge Free Mousse
Pale orange gold in color with aromas of apple, apricot, white flowers, and buttery toast. Consistent bubbles with a fresh acidity. Citrus zest, lush, and fun with an elegant edge. 80% Cabernet Franc and 20% Chenin Blanc from Saumur in Western France
Since 1998, the vineyard has been cultivated and certified by ECOCERT in organic farming and since 2010 in biodynamic farming by BIODYVIN.
Knowing how to adapt to a changing environment requires constant questioning. The planting of forgotten grape varieties such as Pineau d'Aunis, the incorporation of the tree into the cultivation of the vine (agroforestry) or the gradual abandonment of all modern oenology are avenues that I have followed for more than 20 years. . Other projects will see the light of day in the coming years.
Revitalizing authenticity, durability and liveliness is an integral part of the culture of my domain. The entire Manoir de la Tête Rouge team and myself are passionate about this peasant and benevolent approach.