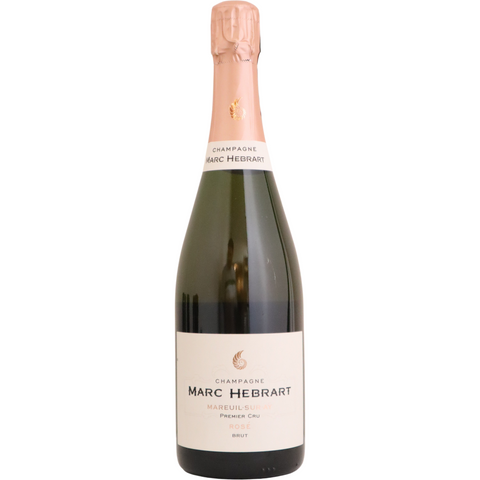 NV Marc Hébrart Rosé Brut, Mareuil-Sur-Aÿ, Vallée de la Marne, Champagne, France
Disgorged in May 2020, you'll find notes of red apple, pear, fresh pastry and Meyer lemon. This is another cuvée where the transition from brut to extra-brut really allows the quality of the fruit to shine. Crisp and precise, with a charming core of fruit.
ABOUT THIS WINE
The cépage is 57% Chardonnay, 43% Pinot Noir (7% vin rouge) while the assemblage is from 2016, 2017, and 2018. Fermentation is done in stainless steel and it undergoes malolactic fermentation. The wine is aged in bottle for 24+ months.
ABOUT THIS PRODUCER

Jean-Paul Hébrart took over the operations of Marc Hébrart Champagne in the Vallée de la Marne from his father Marc in 1997. This estate is not exactly new: Jean-Paul's father has been producing champagne under the Marc Hébrart name since 1964 and has been a member of the Special Club since 1985. Hébrart farms 14 hectares of vines on 65 different sites in 6 villages: the 1er cru vineyards of Mareuil-sur-Aÿ, Avenay, Val d'Or and Bisseuil and the grand crus villages of Aÿ as well as Chouilly and Oiry in the Côte des Blancs.