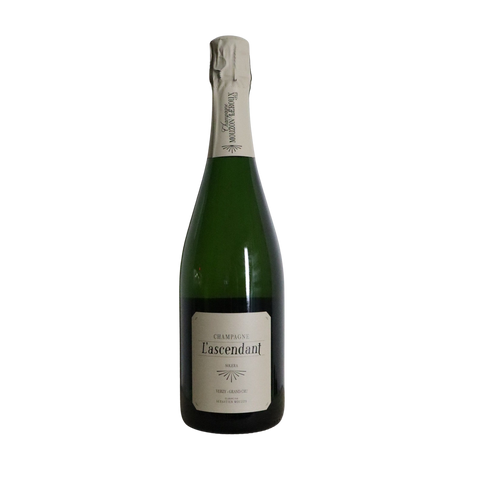 NV Mouzon-Leroux L'Ascendant Solera Extra Brut
100% Verzy Grand Cru, Grande Montagne de Reims Solera Champagne from 2014-2010 vintages. 60/40 Pinot Noir, Chard vinified in oak barrels with natural yeast, unfined, unfiltered, no dosage. Aged 56 months before release.

ABOUT THIS WINE
60% Pinot Noir, 40% Chardonnay blended from 2015 (about 50%) and between 2014 and 2010. Aged in used French oak and sees 44 months on lees sure latte.

ABOUT THIS PRODUCER
Sébastien Mouzon is producing certified organic wines and practicing biodynamic viticulture. He is one of the so-called "third wave" of grower-producers—marking those producers of a new generation, who are pushing the boundaries of what's been done in this region, similar to Cédric Moussé, Benoit Dehu, and Aurelien Suenen. Sébastien's interpretation of Verzy is refined but also unadorned and without pretense. They are delicious wines, thoughtful, restrained, mineral, and incisive; if you're looking for creaminess you won't find it here.
Verzy, being one of the most famous Grand Crus of Montagne de Reims, is northeast facing. It isn't as powerful as it's neighbor Verzenay, Bouzy or Ambonnay. It's much more delicate. Minerality shows before the fruit in Verzy with more finesse, tension, and higher register.