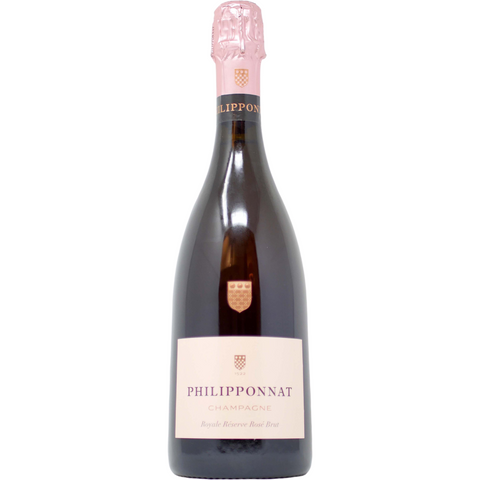 NV Philipponnat Rose
This minerally Champagne is firm and focused, with a fine, creamy mousse and tightly meshed flavors of peach, smoke, honey and blanched almond.
The House of Philipponnat is located at the very heart of the Champagne region, in the village of Mareuil-sur-Ay, five kilometers east of Eparney. Just about 100 meters from the Romanesque church of Saint-Hilaire, and not far from the river Marne, you'll come upon the classical façade of the House of Philipponnat, its grand courtyard and monumental portal bearing the House's coat of arms.
Not far from there, near the vineyard, in the historical cellars dating back to the 18th century, Philipponnat Champagnes are ageing slowly in total silence and perfect darkness.
The House of Philipponnat is heir to traditions maintained by generations of cellar masters. Today, Philipponnat produces approximately 500,000 bottles comprising a complete range recognized by the greatest connoisseurs. From the Brut Royale Reserve, the true ambassador of the House, to the vintage Cuvee du Clos des Goisses, these are rich and structured wines, with blends dominated by the Pinot Noir offered to lovers of fine wines. Also, the House of Philipponnat has an exceptional collection of Old Vintage Champagnes quietly ageing on lees in cellars whose exact location is a closely guarded secret.