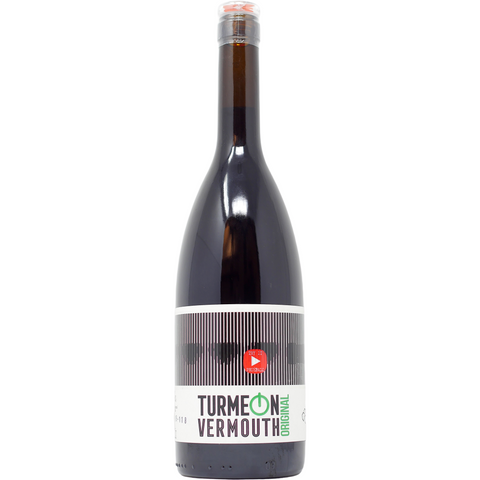 NV Turmeon Vermouth, Spain
The Vermouth has a beautiful mahogany/amber color with refined aromas of hazelnuts and marzipan, also the flavors of spices and violets with a touch of figs and prunes. Best served on the rocks with an orange rind.
ABOUT THIS WINE

Turmeon Vermouth is handcrafted following the ancient family recipe, this wine has been aged in 80-year-old barrels for an average time of 20 years (solera ageing), for that reason gives to the final wine complexity and mouth-feel unique.

ABOUT THIS PRODUCER

Our Company was founded back in 1846. A family winery dedicated mainly to the production of bulk wines. Since then, a valuable secret has passed over three generations. With a different name, the Turmeon´s recipe has remained impassible over the years until nowadays, when it has acquired a new format. Part of its peculiarity lays on the wine that is used for its production, this wine has been matured for more than 80 years in with the help of a Solera system of barrels (Pipas in Spanish).
Every time that the Vermut is drunk, a little part of the original wine is being drunk at the same time. The wine is macerated with 12 different botanics, the most important ones, among the others, are cinnamon, clove and wormwood, the 3 most powerful aphrodisiacs since the middle ages, also used as ingredients in many "love potions", and that´s where its name comes from: "Turn Me On". On top of that, they have developed the first animated label in the world!