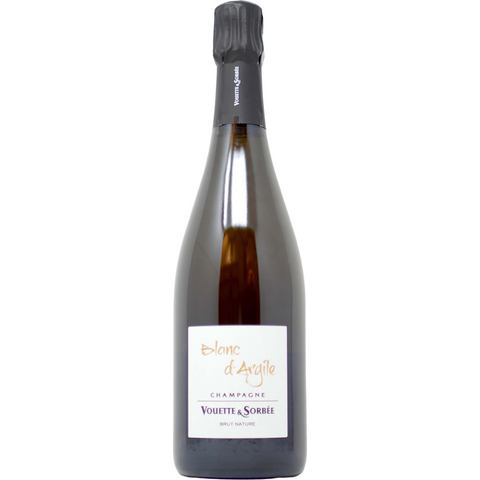 NV Vouette et Sorbee Blanc D'Argile
A Champagne of baritone depth and intensity, it flows effortlessly throughout the mid-palate as the flavors and textures crescendo on the expressive finish. Wine lovers who enjoy rich, vinous Champagnes will adore this bottling.
This Demeter-certified biodynamic Champagne producer has become a sommelier's darling, creating naturally-crafted, expressive wines. The Blanc d'Argile is 100% Chardonnay.