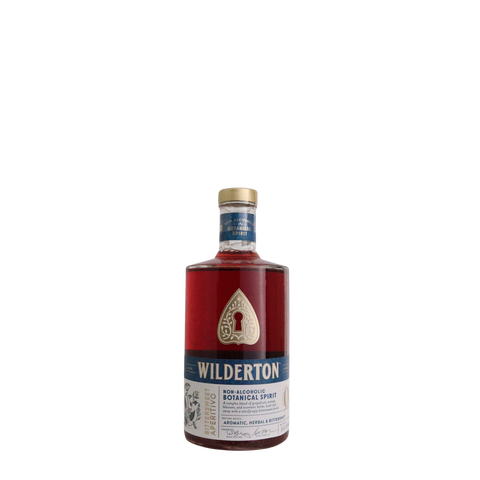 NV Wilderton Bittersweet Aperitivo Botanical Spirit, Oregon, USA Non-Alcoholic
Invite a refreshing new expression to the evening golden hour with Bittersweet Aperitivo. The intriguing blend of grapefruit, orange blossom, and aromatic herbs will invigorate your taste buds, while the pleasing bittersweet finish will leave you wanting another. Just add soda water, ice, and a twist of fresh lemon for the perfect sunset libation.
ABOUT THIS PRODUCT
"To craft Bittersweet Aperitivo, we use a time-honored process, first extracting botanicals in hot water, then combining the extract with unfermented wine grape juice and single-botanical distillates."
ABOUT THIS PRODUCER
"We craft Wilderton in Portland, Oregon, using raw botanicals sourced from around the world. Drawing from traditional methods of tea making, perfumery, and spirits distillation, we transform raw botanicals into bold, complex, delicious non-alcoholic expressions."