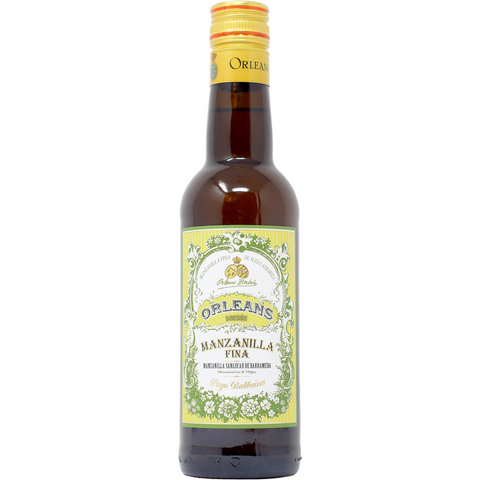 Orleans Borbon Manzanilla
Served chilled, Manzanilla is the perfect match for little bites of salty foods, fried foods, shellfish and oysters, cured meats, olives, almonds, cheese and even sushi. It is also quite appropriate as a beach beverage or for a nip while preparing dinner.
In 1849, during an exploration expedition of Andalucía, Don Antonio de Orleans, the Duke of Montpensier and son of King Louis Philippe of France, fell in love with the magical fishing village of Sanlucar de Barrameda and planted his roots there. Among various business ventures Don Antonio de Orleans began cultivating vineyards and slowly building the foundation for the family tradition that would become Sherry. A century later, his descendants developed the family´s various ventures into a Brandy and Sherry business which carries on today as Bodegas los Infantes de Orleans Borbón.
Housed in a XIX century courtyard palace influenced by the Moors, this classically built winery within Sanlucar de Barrameda, cellars some of the finest sherry soleras in the region. Today, Infantes de Orleans de Borbons is owned by the Spanish Royal Family and until very recently, these wines were sold only in very limited quantities outside of the Royal House -- wines fit for a King.