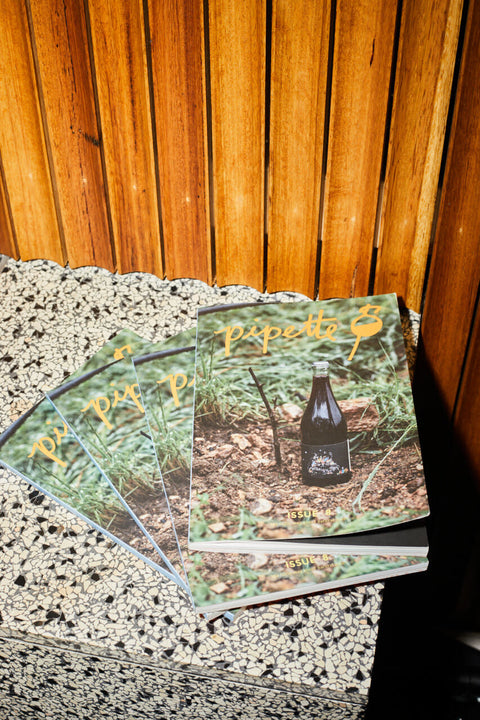 Pipette Magazine Issue No. 8
There are 1 units left in stock.
ABOUT THIS ISSUE:
Released in February 2021, it contains the following:
City guides to Melbourne and Sydney; a long, fascinating interview with Austrian winemaking iconoclast Christian Tschida; a "day in the life" during harvest at Abruzzo winery Lammidia; a personal account of receiving a natural wine delivery by boat in Copenhagen; the story behind Australian winemaker Jordy Kay's foray into compostable plastic wrap; the story of Jauma Wines' new farm and yoga studio, also in Australia; a profile on Anders Frederik Steen and Anne Bruun Blauert; the story of Maria and Alex Koppitsch's natural winery in the Burgenland; an in-depth article about how importers are considering labor ethics and transparency, and a poem for natural wine lovers.
ABOUT THIS MAGAZINE:
Pipette Magazine is an independent print magazine about natural wines, 3x/year, distributed globally.
The magazine highlights small producers of natural wine, and the communities around them, through an edgy, contemporary perspective. They publish top quality, original journalism alongside unique illustration and photography.